Active vacation or family vacation.
By the variety of the surroundings the possibilities for every season are nearly unlimitedly.
*
Josef Wiedl
Mühlgasse 2
82497 Unterammergau

Tel.: +49 8822 44 69
Handy:+49 175 80 82 874
Fax: +49 8822 94 52 16
fewo@wiedl.de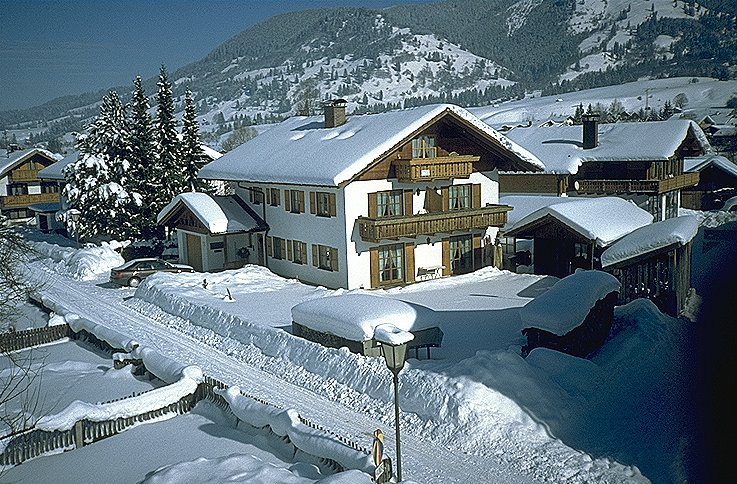 Get an idea of

Holiday Flat 1
(to 3 erw. Pers)

Holiday Flat 2
(to 6 erw. Pers .)

Holiday Flat 3
(to 7 erw. Pers.)
the nice
Surroundings

and the nice entries in ours
Visitors' book
Here children and adults find everything what they need to the pleasant living.

* Very well fitted out and with love furnished, bright flats
* South balcony with mountain look with all flats
* Enough autoparking lots at the house
* Quiet position, only adjoining owner's traffic
* short ways (e.g., baker 5; inn 4; railway station 6; cross-country trail 3 walking minutes)
* Bread roll service possible
* Shopping service before journey!
* Use of washing machine and tumble drier
* Laundry stand, clothespins, electric iron, ironing board availably
* South balcony with sunshade, table and chairs
* Possibility to have a phone with the own number in the apartment
* Child's play place with other play possibilities in approx. 150 ms of distance
* Our house is a partner company of the "Kinderland of Bavaria"
* Play possibilities for children like sand box, swing and table tennis at the house
* To take out possibility with horses in the neighborhood
* Access to the Internet via

DSL

in every flat availably
* Bicycle, sledge and corner bobsleigh rental company free of charge
* Plays and reading for children and adults in the flat
* Information and news in the apartment or in the black board in the house
* Possibility for the barbecue in the garden with sunbathing area, b

occie

, darts.
* Beachchairs are ready to the rental company for you.
* Free seat to the relaxating and enjoy to the evening sun
* Ideally for allergy sufferers, because animals are not permitted in the house
* No smoking in the apartments.
* Allergy sufferer's beds are available.